Specializing in comics production (pencils, ink, and color work), illustration, promotion, and logo design!
Rain King Studios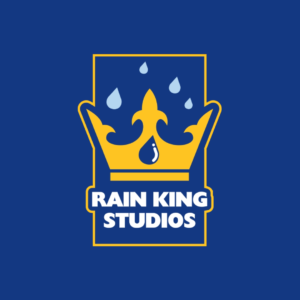 Rain Kings Studios was formed over 25 years ago when four artists – Dirk Hooper, Robert Henry, Scott Prime, and Shawn Wilson – combined forces to create comics and other projects together.
In the 90s we worked on several published comics projects together, including "Rough Cut" 1 & 2, and "Bad Girls."
Since then all members have continued to work as graphic artists, and professional illustrators, do commissioned artwork, and create comics.
In the last few years, Robert Henry has released issues 1-3 of his Bad Candy comic, and the other members have worked on anthology projects for Bad Candy. Everyone else is currently doing commissioned portraits, comic and gaming art, and graphic design.
The experience level and creativity of this group is off the charts!
We are currently creating new projects, and available for hire for comic book penciling, inking, and color work. We do portrait and commercial illustration for you. And we can do logos, and other graphic design projects.
You can choose your favorite artist to help you out, or you can contact us directly at info@rainkingstudios.com to get started.
Video Tutorials and Streams
Videos for all to see! Watch as we show you our techniques and share in our struggles as we trudge through the mire that is the comic and gaming industry.
From the Cons!
Staking our claim to the convention circuit and building memories