August 19, 2023
#
Art, Comics, Demontowne, Dirk Hooper
Model Sheet for Faral from Demontowne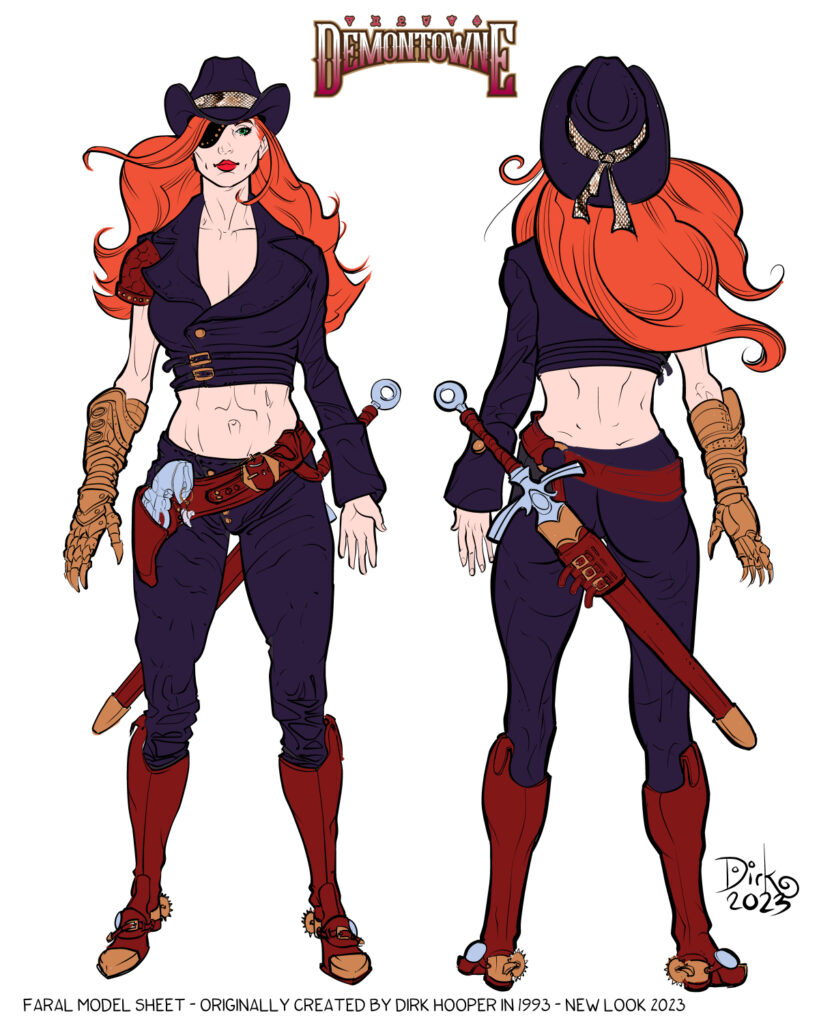 This is the new model sheet for Faral from Demontowne.
The character and the original story were created in 1993, which means that it's been 30 years since this character and her world were born.
For those who remember the character from Rough Cut 2, and have been asking…yes, I'm bringing the character back. I needed this redesign to get going properly and now it's done.
A lot of people voted on her hat! In the end, it was The Rip that won by a considerable margin, and here it is on the full-colored character. I appreciate everyone who participated in that poll! It helped immensely in this process.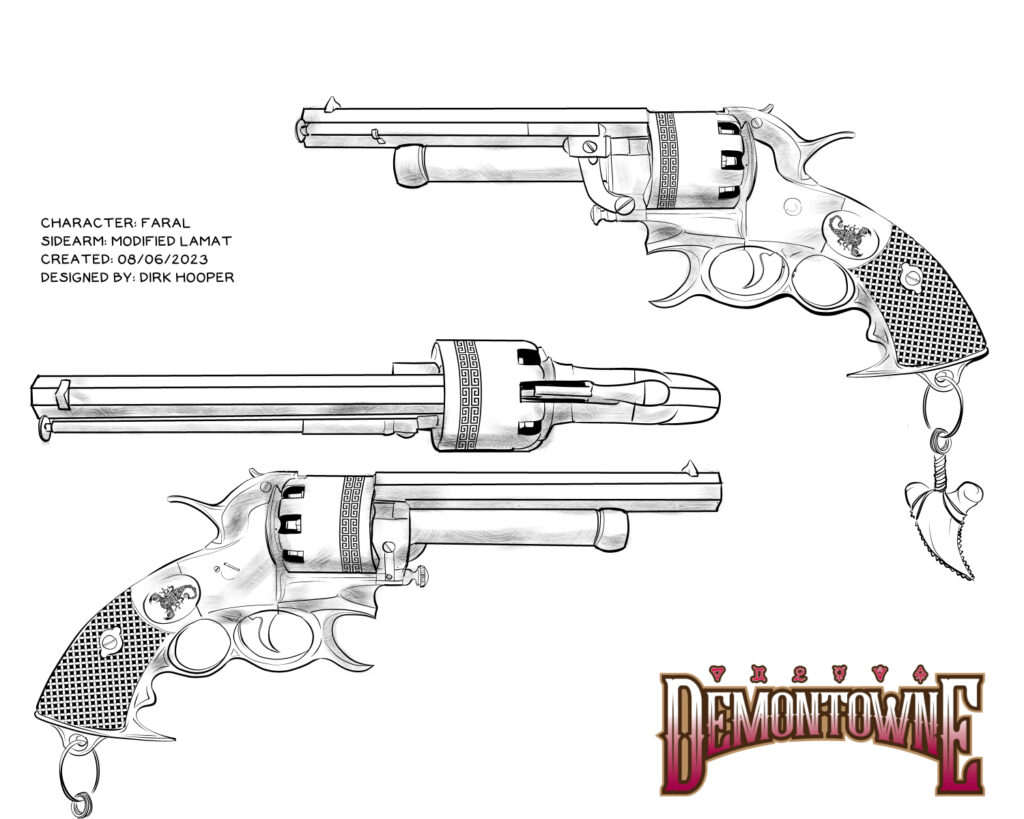 The illustration above is a modified version of a real sidearm from the old west, called a LaMat Revolver. It had the distinction of being the pistol of The Man in Black in Westworld recently. It's unusual because it has an extra barrel that fires a shotgun shell!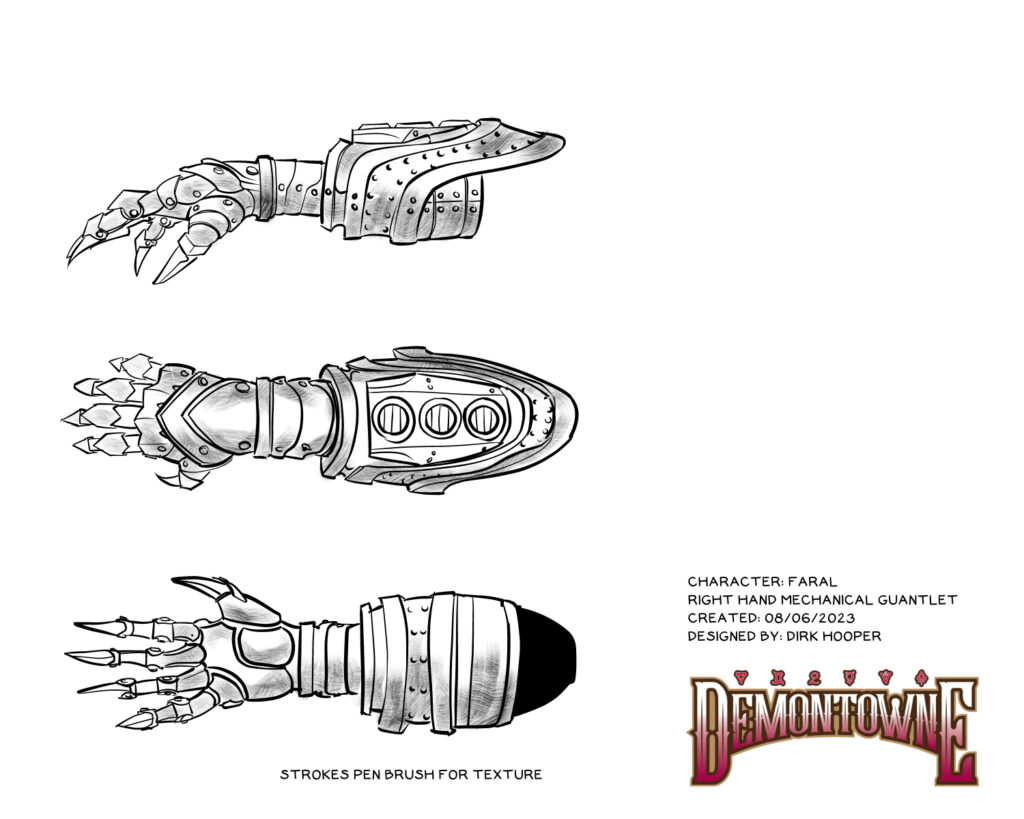 Here is a mechanical arm for the main character. She lost the arm (and her eye) in a demon attack. The mechanical arm was created by a tinkerer named Ely Templar, who plays a major role in the story. He's essentially the "Q" to Faral.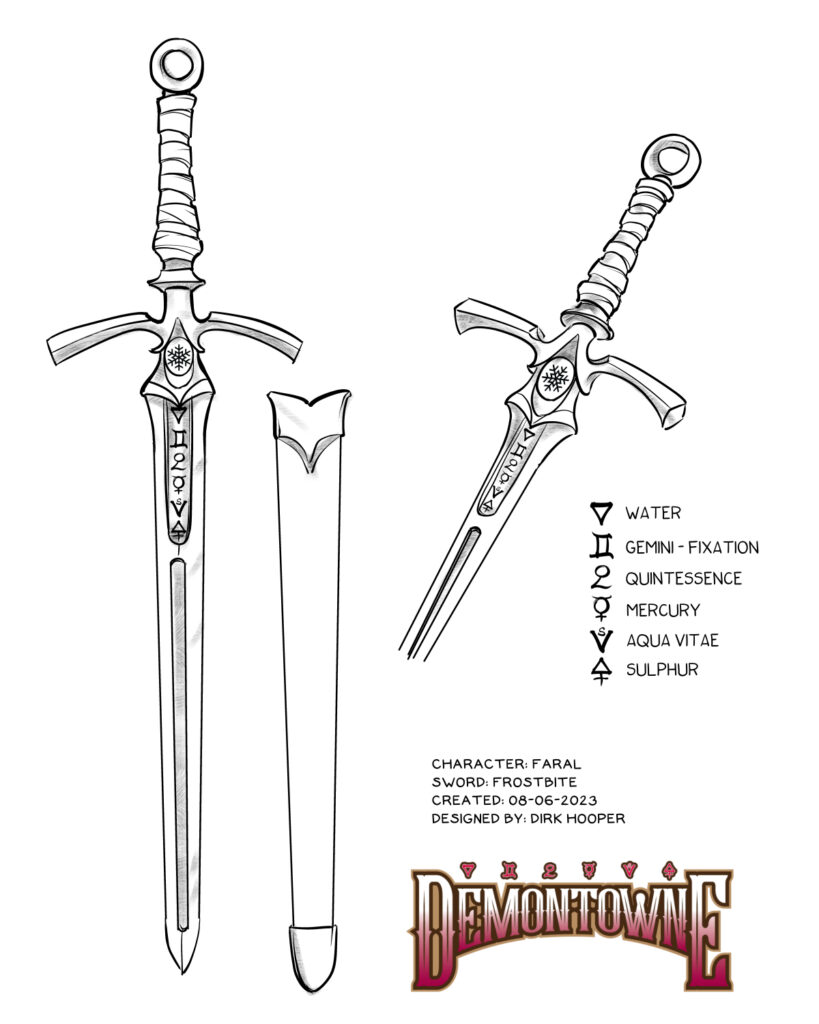 The concept art above is a magical sword named "Frostbite" that Faral carries. I'm looking forward to figuring out what the effects on this sword look like!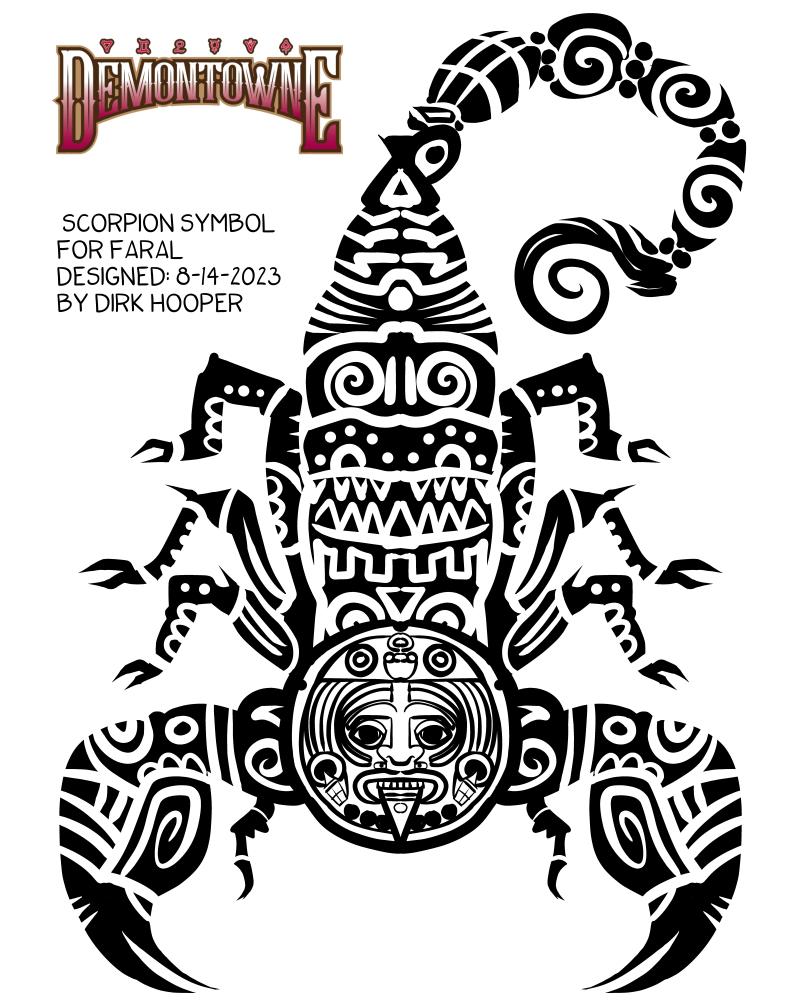 And finally, here is a symbol for the main character Faral that was given to her by Carmelita de la Rosa, who trained her to fight demons. It's a scorpion symbol, meant to represent "revenge."
This scorpion symbol will end up on Faral's pistol and probably her boots, but it will also be used as an promotional symbol for Faral herself.
I've fought over this scorpion for three years! The problem that I had was that my art style leans toward more representational, and what I needed was something more non-representational, or even spiritual. I finally did a bunch of research and taught myself how to do this right for the character.
I have a lot more to say on this character, the past, and the future, but I'll have plenty of time to do that in the next weeks and months to come.
Thanks to Shawn Wilson for the cool new logo and for nudging (tackling) me into going big on this project.
There's a new Demontowne Page on this site here: