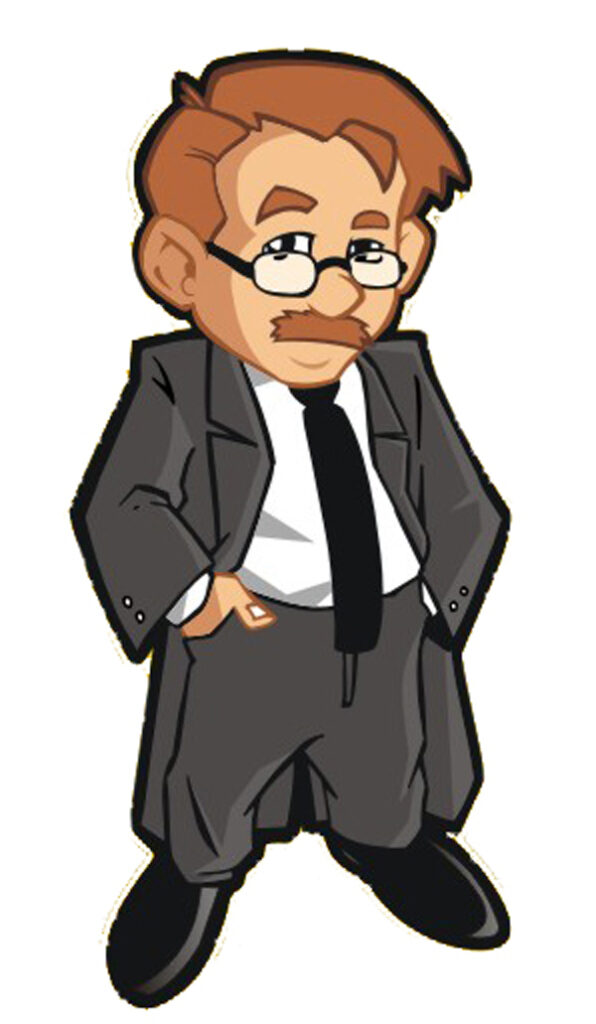 Shawn Wilson is a professional graphic artist and award-winning illustrator.
After graduating from college for production art, Shawn first broke into the graphics world illustrating and designing t-shirts for a multi-million dollar company based in Norman Oklahoma. His talents were utilized in the collegiate market designing graphics for a multitude of universities stretching across the country.
Shawn would later share his talents by teaching production art and graphic design for the same technical college he had attended while continuing to further his aspirations as a professional illustrator. Within a few years, an opportunity arose at another large production screen printing company as the studio illustrator. Joining a roster that boasted six professional graphic designers, Shawn's talents as the illustrator for the studio propelled his ambitions of illustrating comic books. He would go on to create many logos for professional sports teams, church groups, and even character designs for city management.
Currently, with nearly 30 years in the business, he can be found working for a family-owned company furthering his experience in the production field designing banners, flags, decals, and various promotional items. Also, he can be seen featured on the weekly podcast Taskforce: Geek with his fellow Rain King Studios brothers and publishing artwork in the upcoming anthology comic book "Tasty Treats: Tales of Bad Candy".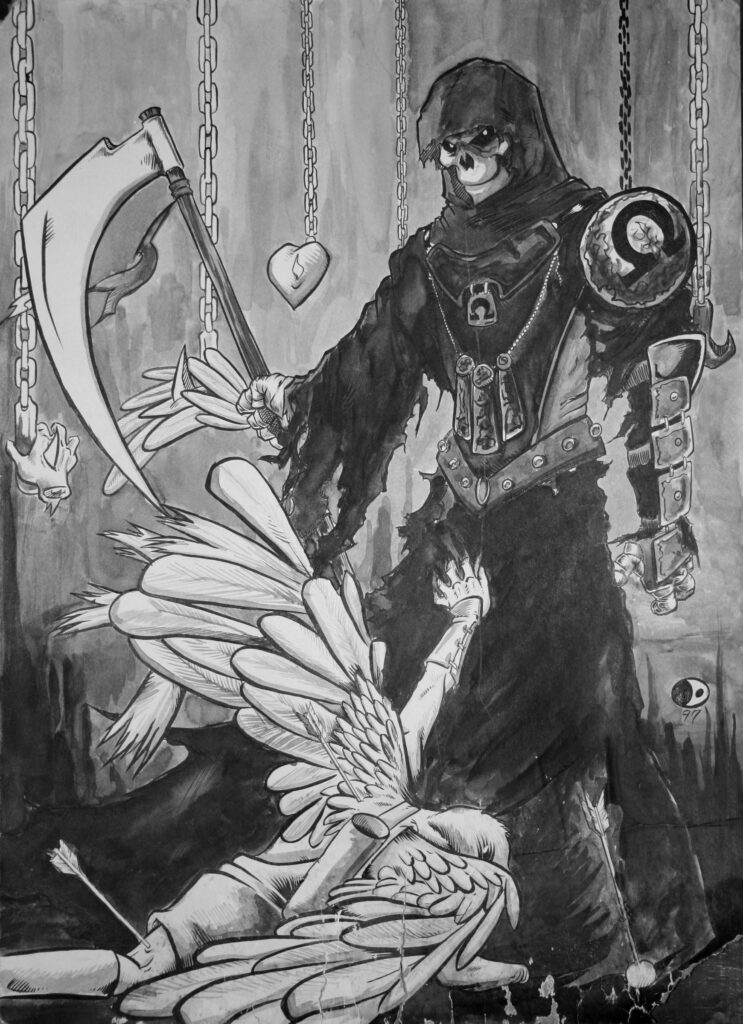 Death has no consideration for love. This piece was a special request done in an ink wash.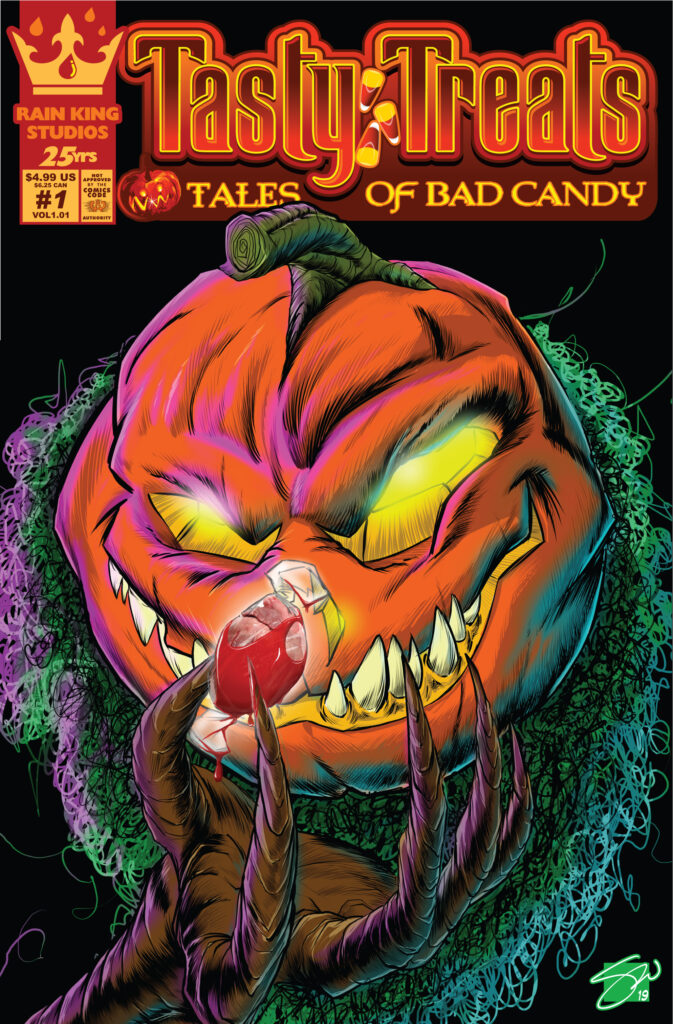 Cover and logo design of the upcoming comic "Tasty Treats".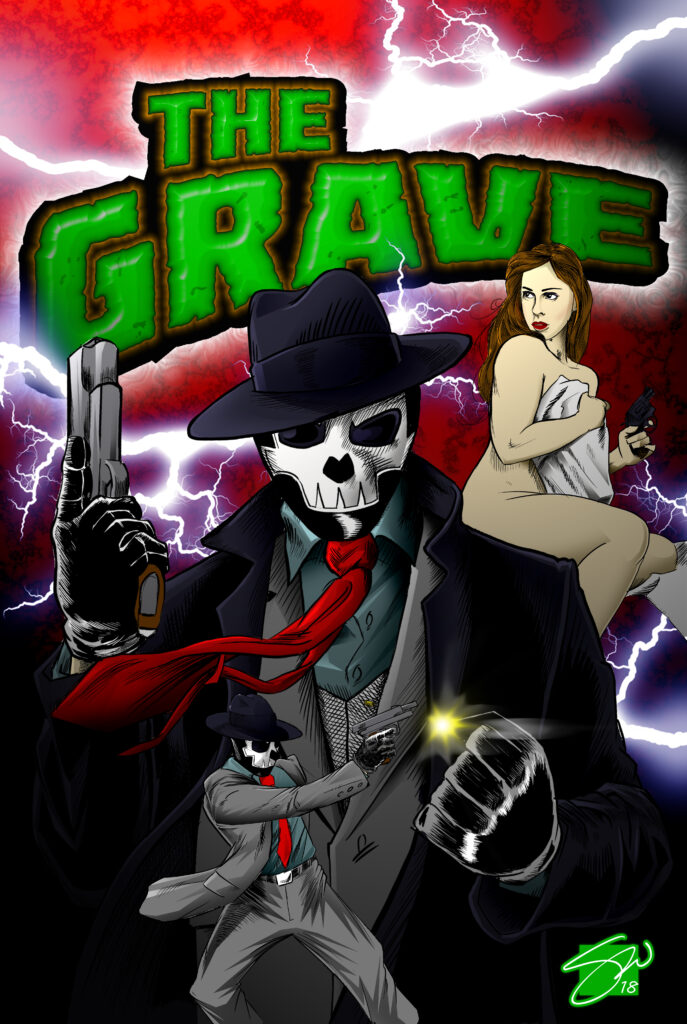 First digital illustration. Several techniques were used to create this piece. Experimenting with new techniques and new hardware.