Custom Artwork by Dirk Hooper
Have you ever wanted an original portrait piece of artwork of you, a friend, or a loved one? Need characters designed for a project or role-playing game? Want an experienced award-winning artist to do work for your commercial project? 
Whether you need something for a gift, help with creating a visual representation of your idea, or have a commercial project (like a comic, book, or ad campaign) then Dirk Hooper is ready to help and has decades of experience to make sure you want you need.
What you'll get is a digital file that you can use to make your own prints, you can use for advertising or anything else you want. That's highly unusual, and a great deal to you, but something I'm offering at this time. However, I retain all rights to use and display the work as well.
One other bonus is unless you just want the piece for your own private use, Dirk will do his best to promote you and his artwork across all his social media accounts. You'll get the full force of his promotional abilities in addition to a beautiful custom piece of art.
Dirk also offers to do add the printing cost of the piece to the price of the work, have it shipped to him, sign it, and then send it to you. Please inquire when you contact him and he'll be glad to explain that option.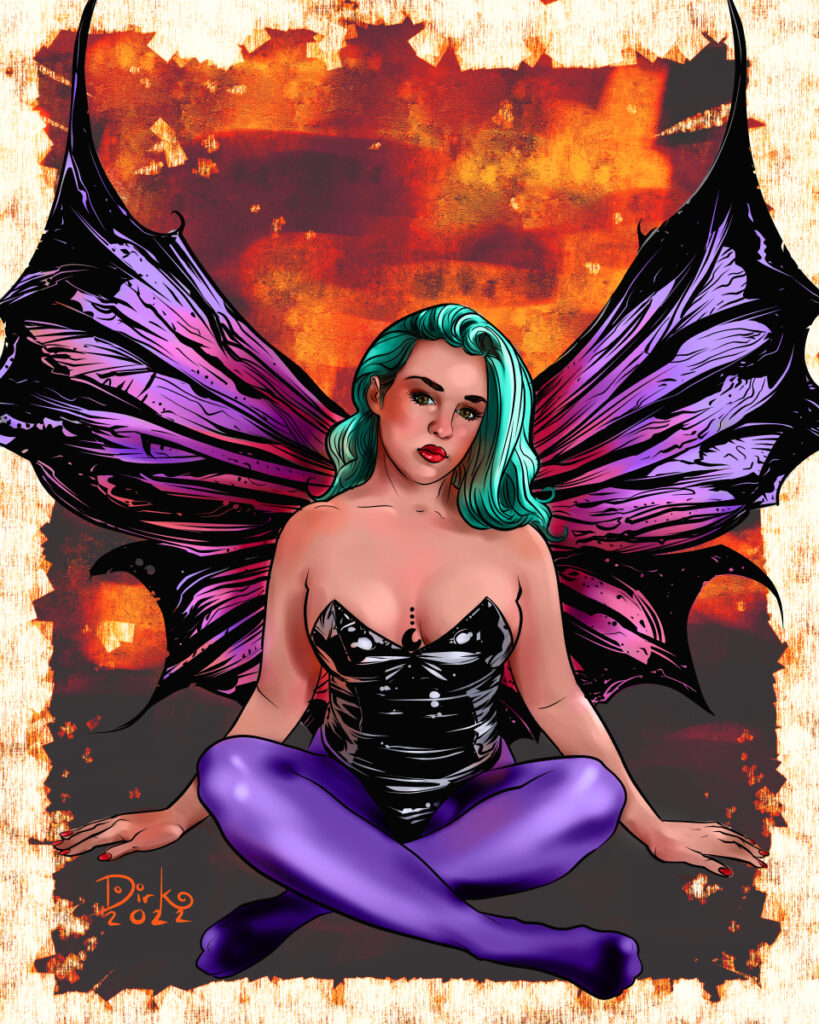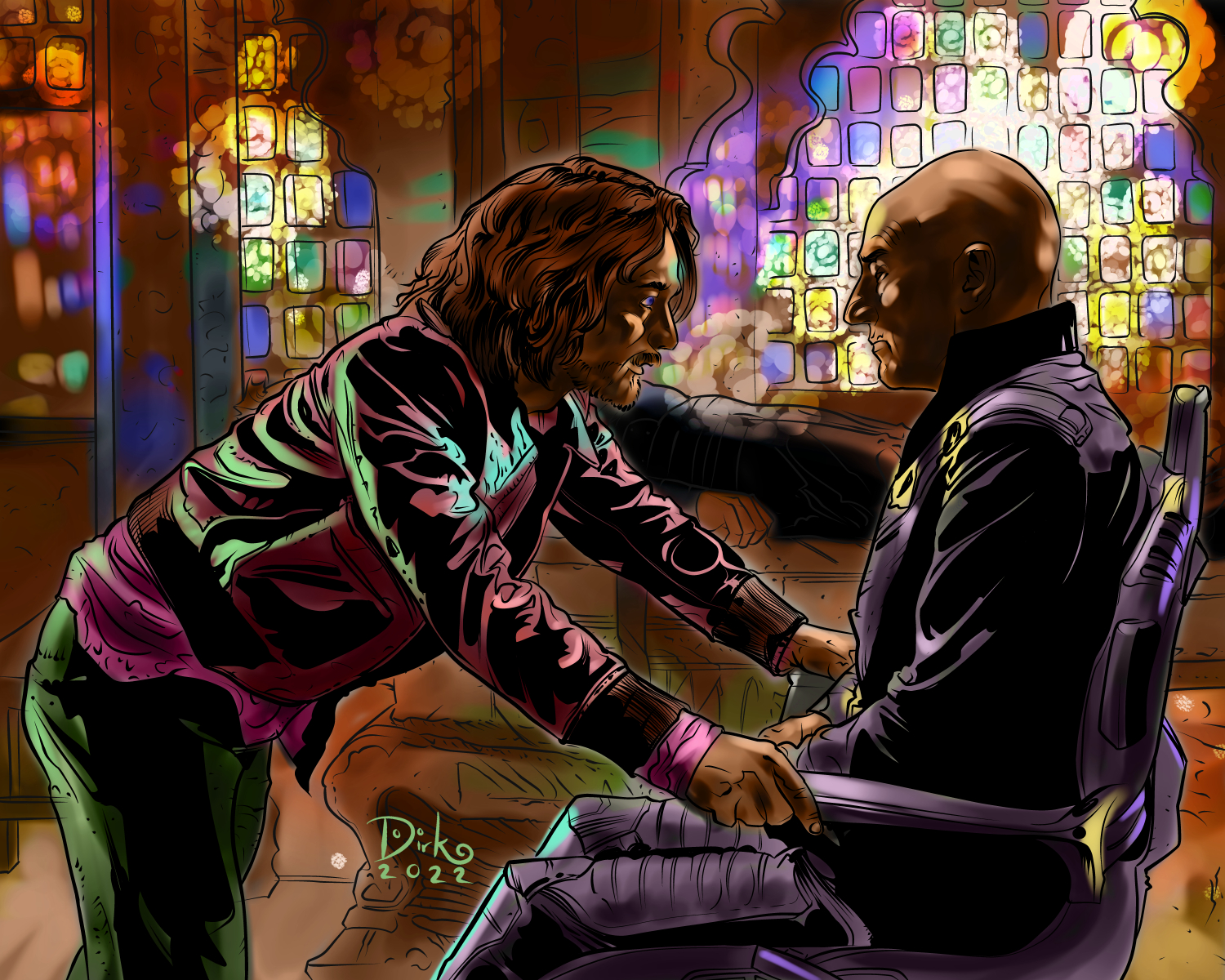 "After seeing Dirk's portfolio on Rain King Studios I knew that he was the artist for the job! I love the way he brings characters to life with such fine detail and vibrant colors. Dirk was very prompt with communication and I would highly recommend him."
Size, Format, and Prices
Below are the formats that he is offering and the prices.
Prices may (and will) go up at any time.
If the size, style or format is something you'd like to customize, he's always glad to talk about that!
12″ x 15″ KinkInk Portrait

– Dirk's Unique Colorful Comic-Style Pop Art
– Starting at $150
This style is in color and high definition presented as a digital file (which can also be printed). The style for this piece will be just like comic art, with heavy inks and painted color.
The style is very modern and dramatic, very much influenced by both comic book art, and pop art, and will look amazing on your wall.
The lowest price is for a standard simple torso rendering. If you want a full-figure piece, intricate backgrounds, additional figures, or creative drafting (really anything is possible) then there might be an additional charge.
Please contact Dirk for more information.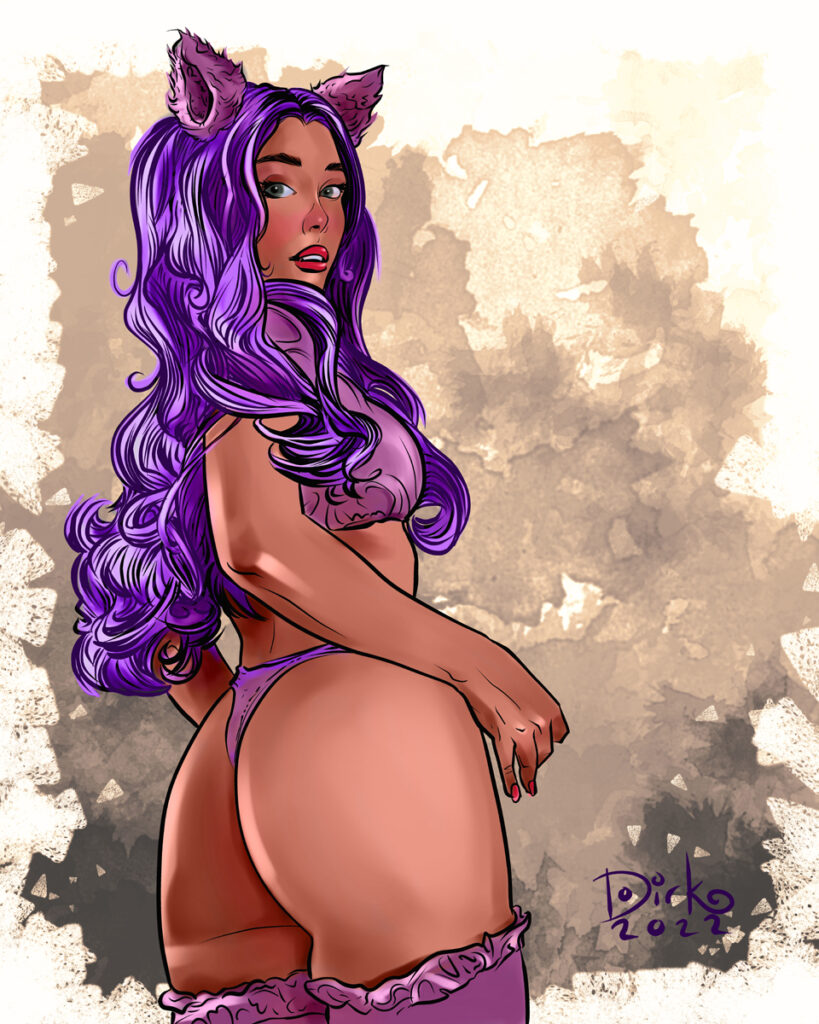 "Thank you so much, it turned out absolutely gorgeous! Love your choice of colors and pattern for the background, as well! I gotta say from first contact to finished product it's been an absolute pleasure doing business with you!"
– Maze
12″x 15″ Midnight Portrait
– Black-and-White, Head-and Shoulders, Brush-and-Ink-Style
– Starting at $75
This is a head and shoulders brush and ink style portrait presented in high-definition as a digital file that you can print.
Dirk has had so many people contact him for a simple portrait and this is a way to get one for a great price.
Yes, he can do a full-body piece in this style, and add just about anything you'd like, but getting away from a simple head and shoulders composition will cost more.
Please contact Dirk for more information.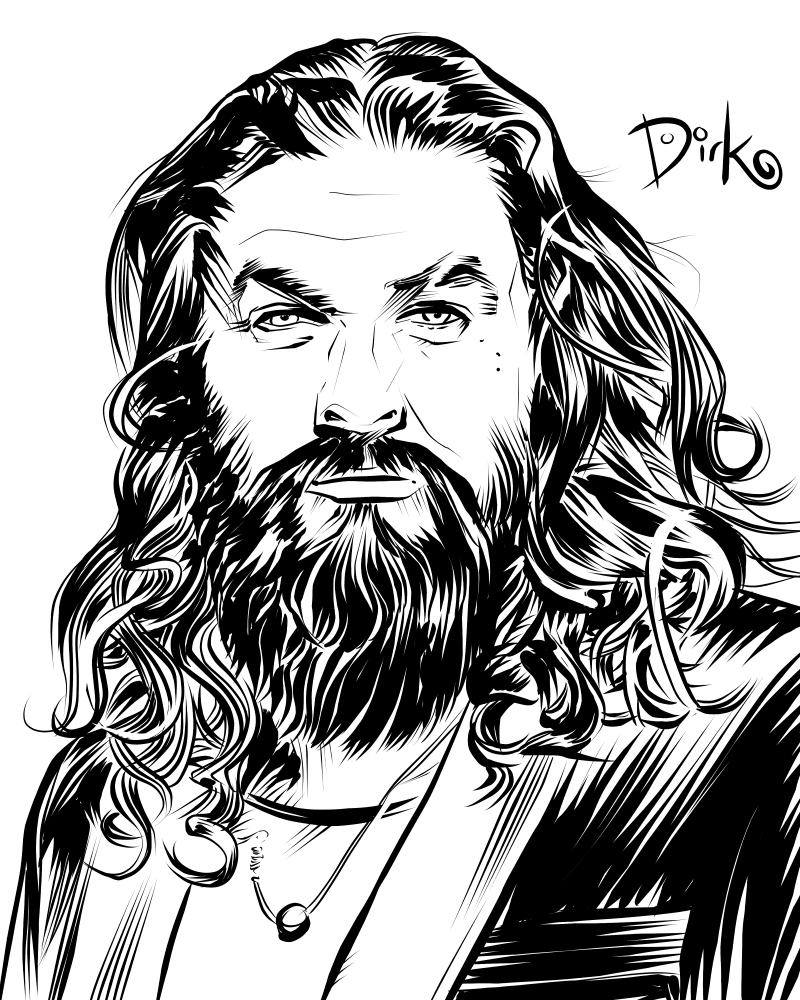 Paintings, Editorial, and Commercial Illustrations
Dirk Hooper has done editorial-style illustrations for magazines, newspapers, music albums, and comics for over 30 years.
He can do digital paintings of you or whatever subject you require.
He can also do book cover illustrations and other promotional pieces.
Please contact Dirk for a quote on your project.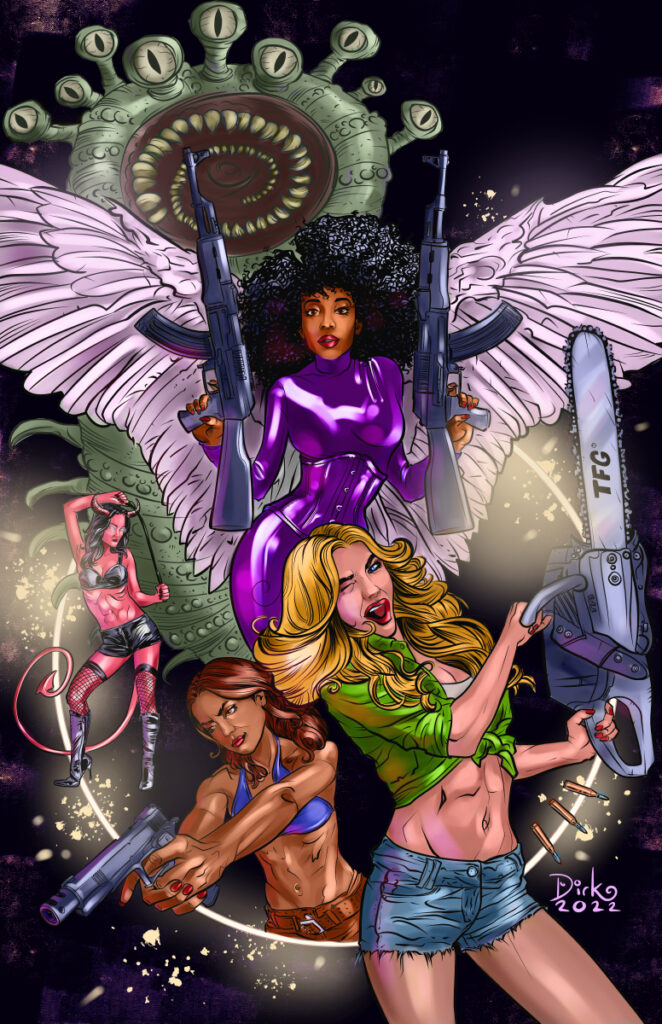 Contact
You can contact Dirk Hooper directly at dirk@rainkingstudios.com to request a piece.
He works on a first-come-first-serve basis, so if you need the work for a birthday or a holiday, then please contact him early.
He requires payment upfront.
You and Dirk will discuss your ideas and all the possibilities. He will do my best to bring your vision to life.
Additional Information
If you would like a print of your work, Dirk has a service that will make a beautiful art print that's suitable for display. There are other formats available as well, including metal and canvas prints. He's happy to help guide you to make a wonderful print that you will treasure forever, and you won't believe how amazing it looks when it's printed correctly.