"Tranquility" Obi-Wan Kenobi Fan Art by Dirk Hooper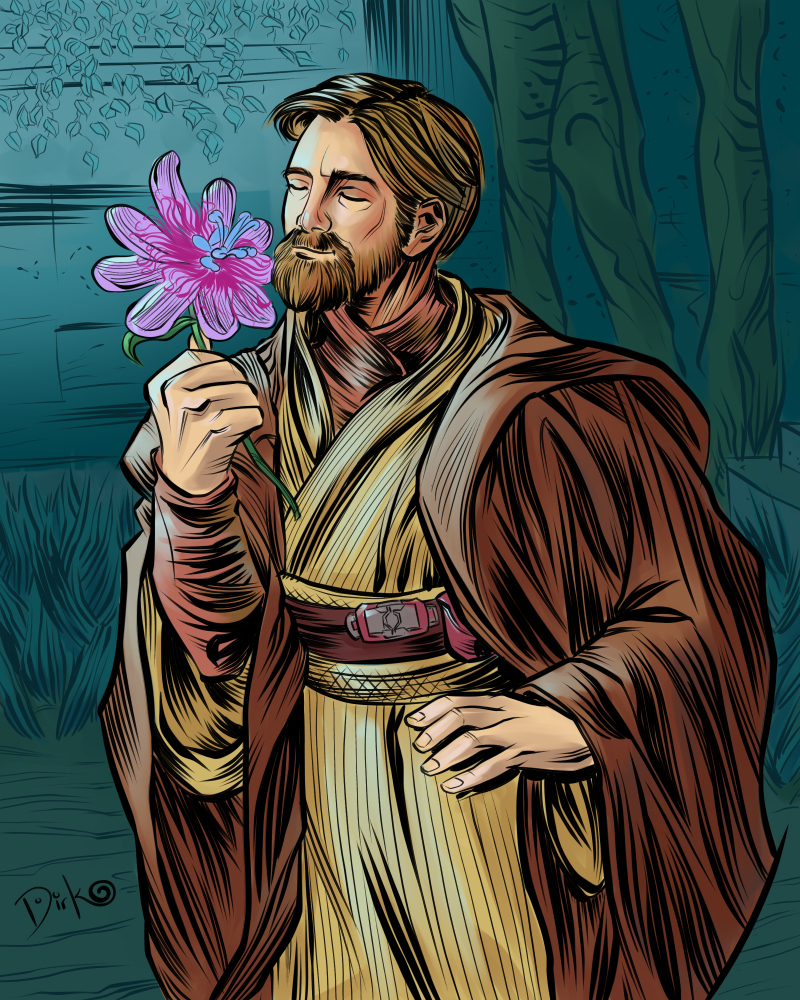 This piece began when I asked people to give me six characters to draw as a meme several months ago. Someone suggested Obi-Wan and I thought that was a great idea!
Obi-Wan was always my favorite Jedi because he personified the gentle warrior. That speaks to me and it's why I wanted to focus on the gentle side here.
I tried out so many new things with this piece. Please tell me what you think of the results below.